Year 4
Welcome to class 4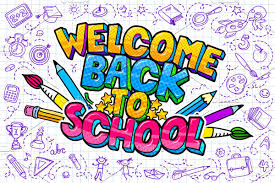 It's good to be back!!
Welcome back to the start of the school year, and to your new class. It has been 6 months since we were last all in school, and I am sure that all of the children are excited and pleased to see all of their friends and teachers again. As you are all aware, the children have missed out on a lot of schooling. Therefore, for the first few weeks of term, we will be looking at some of the work the children should have covered last term, and then moving on to the year 4 curriculum. As yet, we are not back to normal in the classroom, there are several rules that need to be kept to ensure we are Covid secure. The safety of all children and staff is the main priority and so please read the instructions below for returning to school. Both myself and Mrs Feeney are thrilled to be welcoming you all back.
Instructions for returning to school
1.Drop off time 08:50am.
Please can your child enter school by walking down the drive and entering the yard at the side gate. Please can you send them unaccompanied down the drive and I will be there to meet your child at the allocated time. Please do not drop them off earlier, as times have been staggered throughout the school.
2.Pick up time 15:20.
Please can you pick your child up at 15:20 from the gate of the small yard. I will bring out all of the children on to the yard and dismiss them when I see whoever is picking up your child. Please be prompt as once again times have been staggered. The children have all been placed into bubbles and these need to be kept apart.
3. What do the children need to bring?
All children need to be wearing school uniform. They should bring with them a bag with their PE kit in; pencil case; water bottle; their packed lunch and also a snack for play times, as there will be no tuck shop. Children should not bring in toys of any description.
scatlife.com
femdomplanet.org
analonly.org